Law & Politics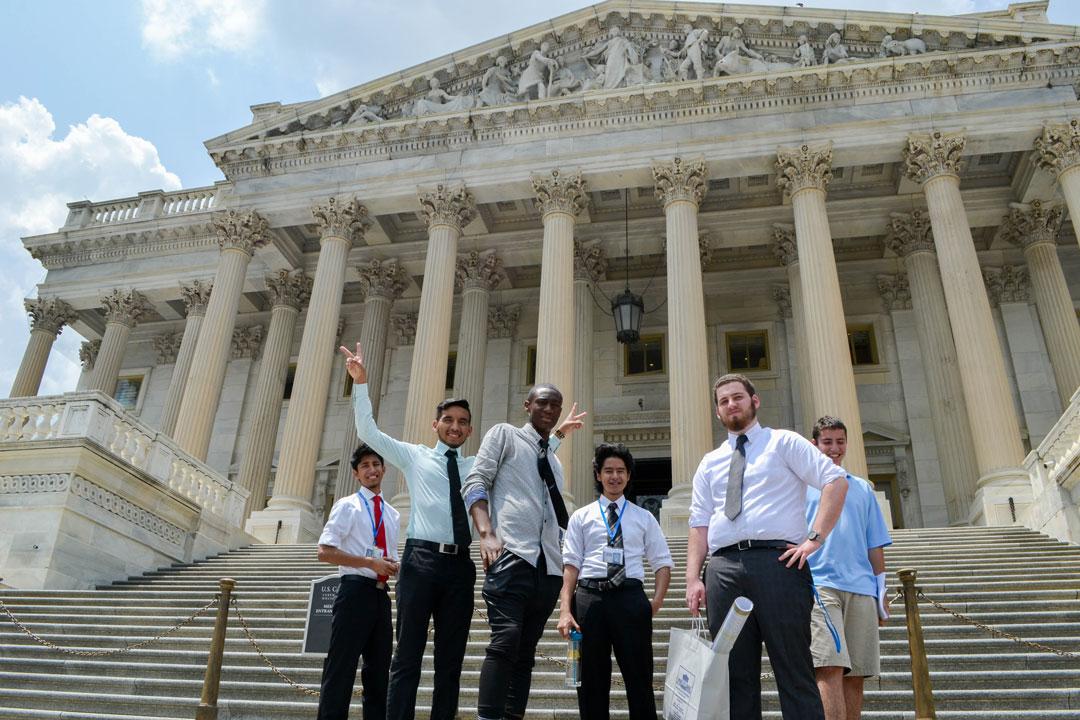 Surrounded by the nation's political activity, GW is the perfect place to study the inner workings of the United States' legislative system.
The university draws on its rich resources and connections to provide dynamic courses in government, politics, law and ethics.
On-campus and online courses are available for credit, while our noncredit offerings focus on experiential learning environments, connecting students with large institutions and experts in their respective fields.
All course offerings are subject to cancellation. College Intensive Listings are from Summer 2020. Summer 2021 listings will be updated in the coming months. 
Political Communication
Jon Ebinger, the instructor for this course, was recently appointed to spearhead an Atlantic Coast Pipeline reporting project. Ebinger is an experienced Washington, D.C.-based news producer and editor who worked for years with ABC News Nightline. Later, while working with ESPN, he launched the weekly investigative program,"Outside the Lines," and led the show's production team. Ebinger has been honored with eight Emmy Awards, including six national news Emmys with "Nightline" (ABC News). Apply now for the program.